We run regular open days throughout the year, typically taking place in small groups. This means you'll have an invaluable opportunity to have all your questions answered, gain in-depth information on our courses, and really get to experience our vibrant and welcoming community. If you're unable to make any of our Open Day dates, we're happy to book an alternative time for you to come in for a private tour.
Please note: We do not currently sponsor international students through the Tier 4 visa system (including those from the EU and EEA) and therefore cannot accept non-uk students onto academic programmes, except for those with the right to reside in the UK.
Visit our next Open Day on Wednesday 1st November, 2:30pm to 4pm at our Mermaid Court campus followed by a chance to see work in progress by current students at the Open Studios 4:30pm to 7pm over at our Red Lion Court campus.
Or, request a personal tour using the contact form opposite
See some of the works from our Graduate Show 2023 online here
Take a Virtual Tour of our studio spaces here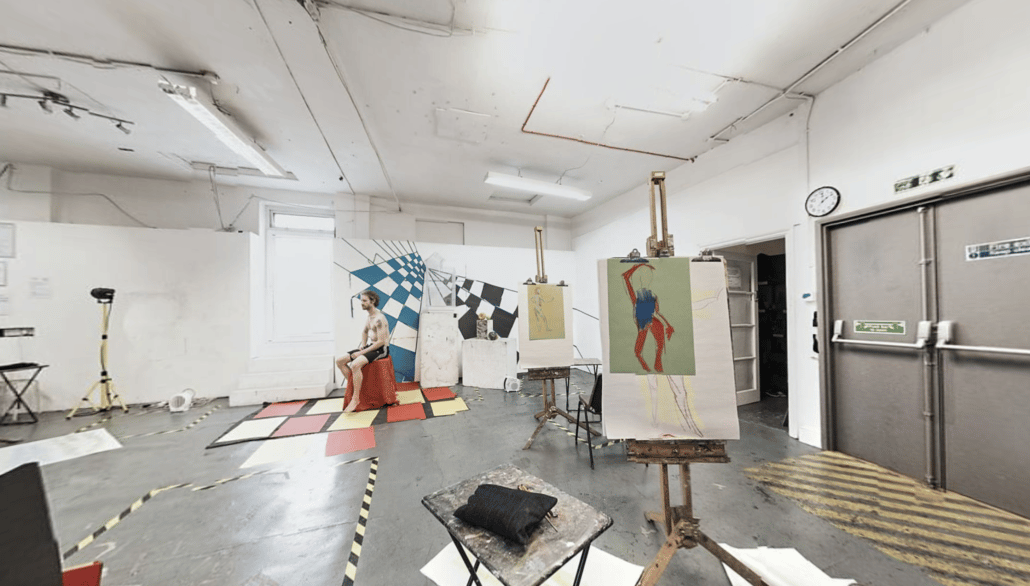 Our Student Virtual Chat is an excellent opportunity to find out more about student life at Art Academy London. Talk with our current students about applying for art school, our elective skills workshop courses, studio spaces, modules and assessments, tutors, student opportunities, graduate exhibitions or anything else about life at the Academy.
Current students from all of our academic programmes will be on hand to answer your questions about our BA (Hons) Fine Art, Foundation Degree in Contemporary Portraiture, pre-degree Foundation in Fine Art or our Certificate programme, in specific Zoom breakout rooms. A member of staff will also be present if you have any general Art Academy London questions. To help us direct you to the right students, please let us know which programme (or programmes) you're interested in applying for when you register for the event.
Bookings
Individual Bookings
For individual reservations please fill in the online booking form below. You are welcome to bring up to two guests with you. Please mention the number of guests in the booking form below.
Group bookings
If you wish to bring a group of students to one of our Open Days please email us in advance to reserve places. Alternatively we can arrange Private Tours for groups. Please get in touch to reserve space for group bookings or arrange a private tour.
Where
BA, FD & Certificate Open Days 
The Art Academy
Mermaid Court
165a Borough High Street
London SE1 1HR
Foundation Open Days
Foundation Open Days will begin at our Mermaid Court site but will end at our Newington site (address below). Private transport is pre-arranged by the Academy between the two sites.
The Former Newington Library
155 Walworth Road
London
SE17 1RS
United Kingdom
Hear what our students have to say
If you want find out more of what our students think and their experiences at the Academy you can read some of our Student Stories.
Dates available
BA Fine Art and FD Contemporary Portraiture  TBC Foundation TBC Certificate TBC
If you are unable to attend the dates above, please get in touch to organise a personal tour. You can contact us by
filling out this Enquiry Form
or calling 020 7407 6969.
Become inspired!
Sign Up for 1st November Open Day
Register your interest in future Open Days